I've updated my black and white tutorial list and added
16 new tutorials
, that others have made. The new ones are
marked with red:
These tutorials are translatable to ALL graphic programs.
There are now
105 tutorials
in total, in the following categories:
- Different techniques to create good black and white pictures.
- How to colorize an entire black and white picture/icon, or color only parts of it, leaving the rest black and white.
- Various black and white icon tutorials.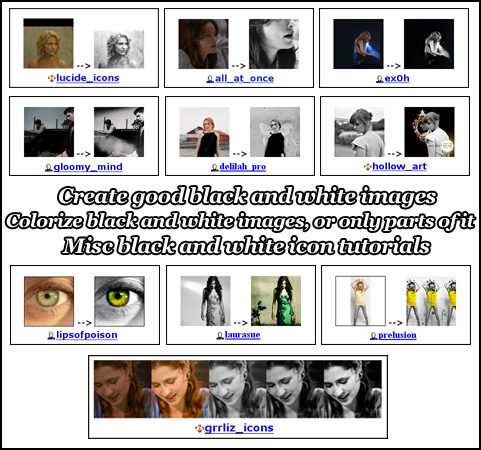 Click here to see the entire list (image heavy)